Lower tariffs good, telecom operators need to improve quality: Survey
• 27% rate voice services poor, 43% rate data services poor
• 53% citizens do not trust their telecom provider
• 77% believe regulator has not done enough to improve things in last few years
New Delhi, India, September 1, 2016 – The Telecom sector is in upheaval with the launch of the latest services from Reliance Jio. A price war seems to be in the offing. Telecom is seen as an essential service by the developed market. Pricing of data, availability of broadband has direct impact on competitiveness of a country and its GDP. Many sectors including the services sector is hugely dependent on availability and pricing of mobile and internet access.
With the launch of Reliance Jio, the pricing for the common citizen significantly goes down. It is critical that the operators including Reliance Jio work together to reduce the price and improve quality for the consumer. Also important is winning customer trust. LocalCircles, India's largest citizen engagement platform did a survey on what are customers' expectations from telecom operators in the country.
Call drops continues to be an issue with operators with 53 per cent of the citizens rating their operators as average on the issue of quality of voice calls. While the government has been asking the operators to improve their network coverage, barring large operators most companies have not invested in increasing their network coverage.
Mobile networks in some cities have become 4G enabled, but the bulk of the country is still swinging between 2G and 3G. The entry of Jio is expected to change this. 45 per cent of the citizens rate the quality of the data services as average and sizable 43 per cent rate it as poor. This is both a challenge and an opportunity as data is the future of telecom.
Indian call charges are among the lowest in the world, with average (pre Reliance Jio) data charges of Rs 250 / GB. 53 per cent of citizens however, fond of downloading still find the telecom pricing expensive. Below the the detailed survey results:
#Poll 1 – How do you rate your Telecom provider on Voice Services? (37,646 votes)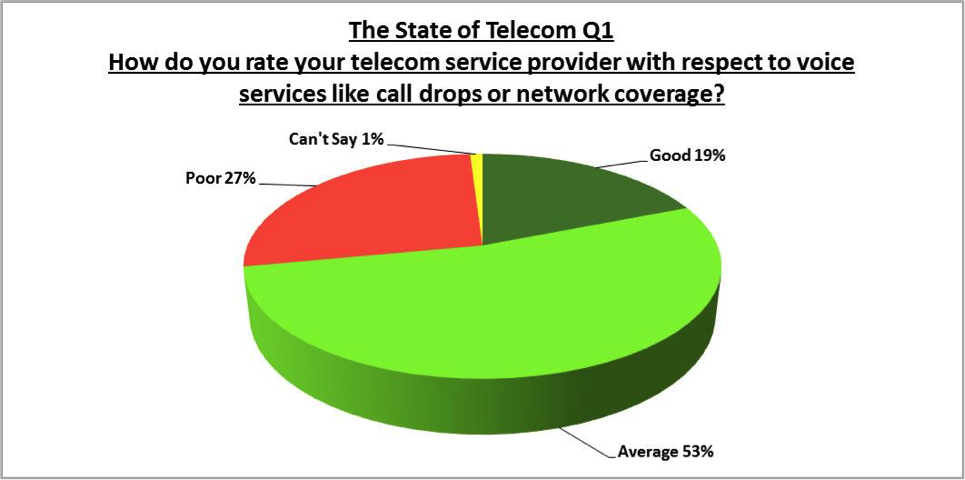 #Poll 2 – How do you rate your Telecom provider on Data Services? (37,524 votes)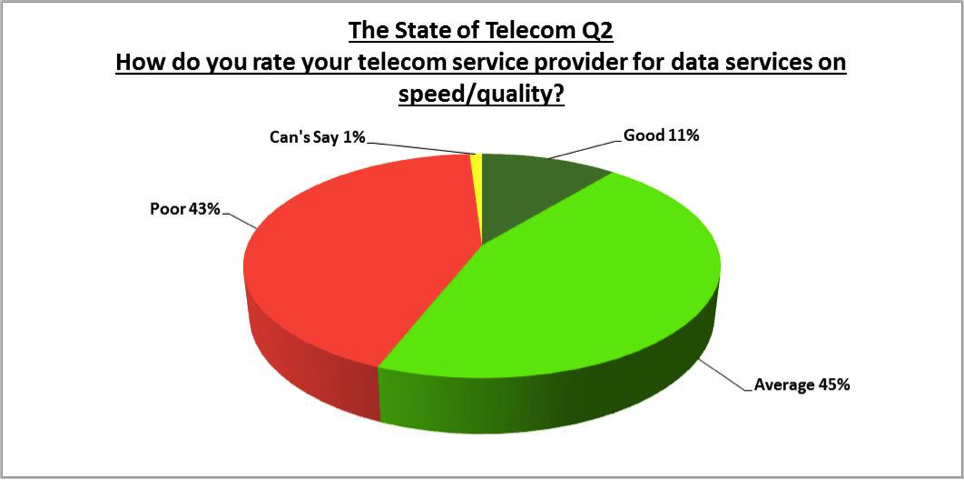 #Poll 3 – How do you rate your Telecom provider on Tariffs? (37,499 votes)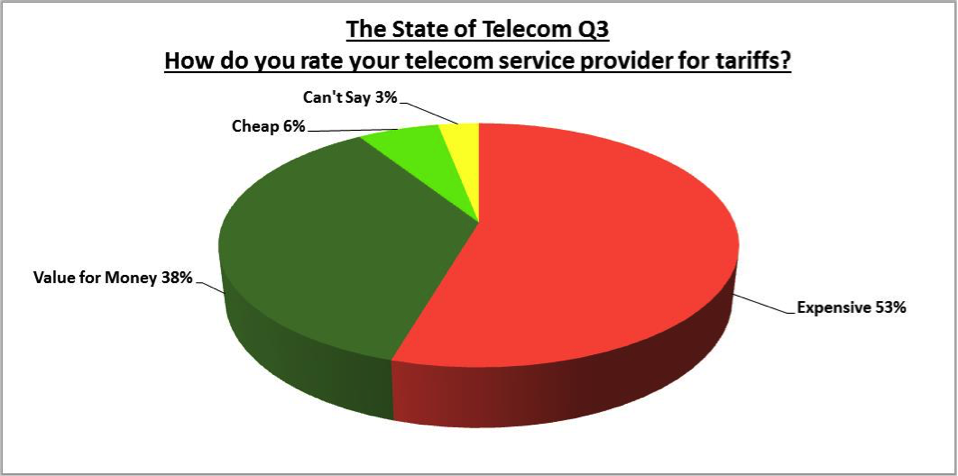 #Poll 4 – Do you trust the telecom Providers on Charges levied? (37,488 votes)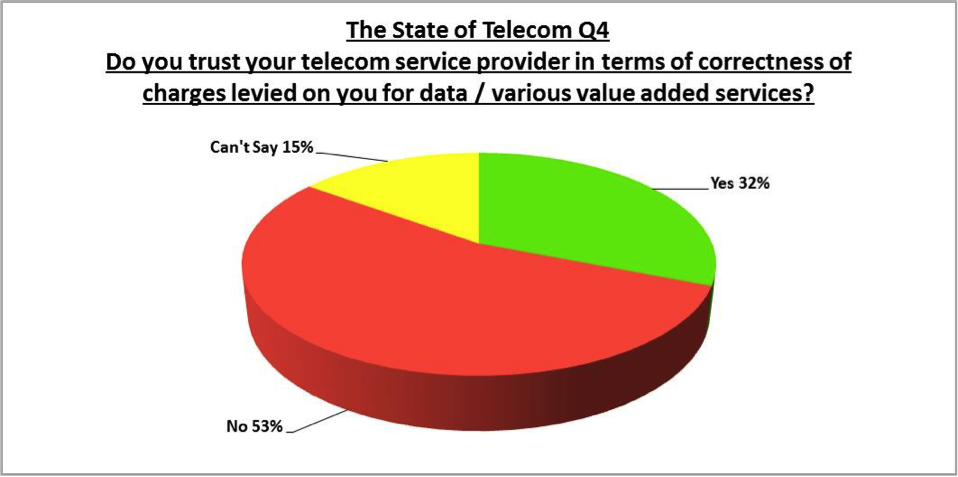 #Poll 5 –Is the Government/Regulator doing enough to address the Issues? (37,475 votes)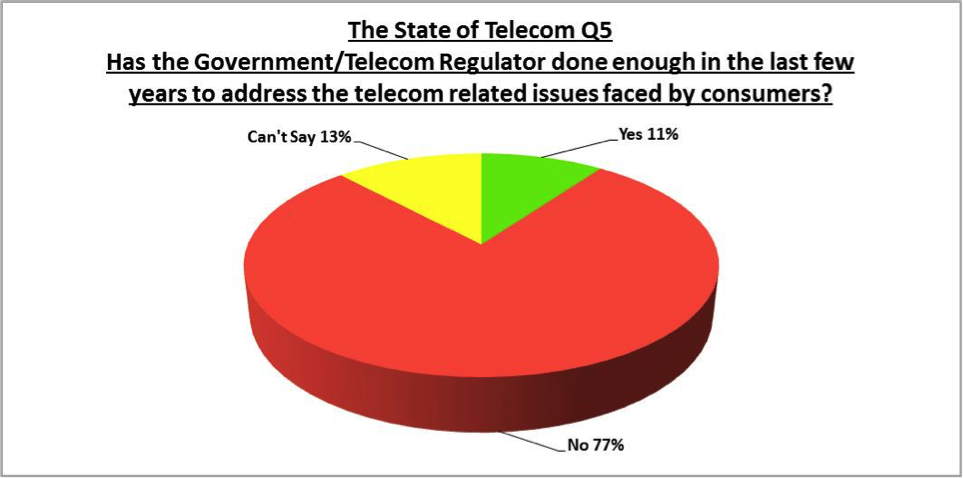 About LocalCircles
LocalCircles takes Social Media to the next level and makes it about Communities, Governance and Utility. It enables citizens to connect with communities for most aspects of urban daily life like Neighborhood, Constituency, City, Government, Causes, Interests and Needs, seek information/assistance when needed, come together for various initiatives and improve their urban daily life. LocalCircles is free for citizens and always will be!